Today we are going to be sharing some of the funniest names that we've come across while browsing wedding announcements and marriage engagements. From the Perverse to the obscene, from the witty to the childish. We are all sure to get a chuckle out of these.
So without any further ado,
Well alright!
let's start with a nice wholesome couple.
so much Filling
must be related to the last couple.
might want to ask for bottled water
You can always go commando
what are you a comedian or something?
she's in for a surprise on the honeymoon
don't say we didn't warn you,
The Long's have an extensive family history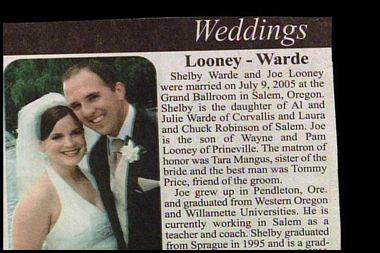 he already knows where this relationship is heading.
i doubt its kosher
at least they brought snacks
i don't get it...
seems like a perfectly fine name.
can you tell which is which?
and we have a winner!
kinda bummed i didn't get an invite
Alright folks, there we have it.
Thanks for reading and be sure to visit us on facebook and twitter: @AweddingsLV